A combination of being housebound and beautiful weather this past week, has meant that we have been able to enjoy lots of time in our garden. It is fitting then that my little word for this week is:
For those that may be popping by Little Wood for the first time, I should probably tell you that we moved into our newly built house a year ago (almost to the day!) So occupied were we, with kitchen and bathrooms and carpets, that our outside lay neglected until September last year, when we realised that we would need to sow our lawn if we wanted grass for the kids to play on by Spring. And so me, the Mr and the Father-in-Law (who has far more energy in his 70's than us two thirty something's combined!) started about raking, and lifting stones, clearing ground and sowing seed.
If you knew me well, you would know that this is not a typical Emma pastime. I'm more likely to be found making the coffee, or reclining on a sun lounger. But, to see progress was a great encouragement, and Ta-daaaa...
And the little people have enjoyed it thoroughly so far too..
We even had an Easter egg hunt on Sunday...
Not to mention our little garden visitors...
Of course, there is lots to still be finished. We have fencing to do (miles of it!), a garage to build, our little wood (from where our house takes it's name) to clear and cultivate, paving, planting, gates...the list goes on. But we have forever, and it's one tiny step forward at a time. And anyway - there are definitely advantages to things not being quite ready yet...
(*A pile of stones and a plank are all you need when you're six)
E x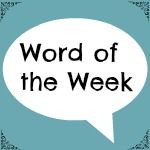 Follow my blog with Bloglovin