Today I'm linked up with the ever-so-lovely Jocelyn at
The Reading Residence
for her Word of the Week. Definitely check out some of the other great blogs linking up.
I'm cheating a tiny bit this week, and using a phrase, rather than a single word (naughty, naughty I know, butifyousayitreallyfastitsortofdoessoundlikeoneword??). Anyhow, this week the word (?!) which best sums up our week is...
Exciting!!!
*for those uninitiated peeps, I chat all about what a mini-moon is
here
.
I spoke a little of this last week. My goodness, you'd think we were jetting off to the bloody Bahamas, the amount of air-time this trip has got. Just to clarify, we're not. (More's the pity!)
Nearly as lovely, but with a lot more rain, is our little weekend destination - Dublin.
We live about an hour and a half from Dublin City, which makes it a perfect little quick escape for a kiddie-free weekend. The incentive for this one came when I booked Mr M some tickets to see the stage show of War Horse, for his Christmas present. (That means I get to go too! I think on my feet lovely readers - not so slow, me ;) )
At first the intention was to nip down and back on the train, but then the amazing in-laws offered to keep the munchkins and, well, YES!! So Saturday morning we will be hitting the road for another 24hrs of eating, wine/cocktail/Guinness drinking, stage-show watching (that makes it sound a bit Wild West, doesn't it?!), hotel luxuriating, loveliness.
I can't wait. And the very best bit? I get to do it all with this gorgeous man.
Check back on Monday for all my photos, and a little trip and theatre low-down. I've heard amazing things about War Horse (and we really loved the film) so I'm so excited to see it!
E x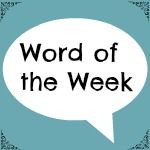 Follow my blog with Bloglovin